150 jaar psychiatrie in nieuw perspectief

Twee webinars t.g.v. het jubileum van de NVvP
Dit jaar viert de Nederlandse Vereniging voor Psychiatrie haar 150-jarig bestaan. De Stichting Psychiatrie en Filosofie organiseerde ter gelegenheid van dit jubileum twee webinars over de geschiedenis van de psychiatrie met prominente sprekers: Andrew Scull (op 18 november jl.) en Owen Whooley (op 24 november jl.)
Voor wie?
Deze webinars waren bedoeld voor psychiaters, psychologen en voor iedereen die geïnteresseerd is in de filosofische reflectie op de geschiedenis en maatschappelijke context van de psychiatrie.

Webinar(s) terugkijken?
Bent u geïnteresseerd en wilt u een of beide webinars terugkijken, stuur dan een mail naar info@psychiatrieenfilosofie.nl. Hieronder vindt u de abstracts en twee korte biografieën van de sprekers.

Andrew Scull - The biological turn in psychiatry. From eugenics and compulsory sterilization to deep brain stimulation
Andrew Scull: "I will examine how the optimism that greeted the birth of psychiatry and the asylum in the early nineteenth century collapsed in the last third of the nineteenth century, leading to the rise of degeneration theory and of eugenics. In the first half of the twentieth century, the crisis of confidence led in two different directions: the move to sterilize the mentally ill, with the California legislation along these lines influencing the Nazi policy of compulsory sterilization, and this in turn leading Germany to engage in the mass murder of the mentally ill. Alternatively, psychiatrists desperate to reclaim their identity as part of a healing profession sought somatic treatments for what they continued to believe was a biological illness. I explore the therapeutic experimentation which resulted in the period between 1915 and the late 1940s, and the peculiar vulnerability of the mentally ill to these extraordinary interventions. Finally, I examine the extent to which this problem has persisted in more recent times."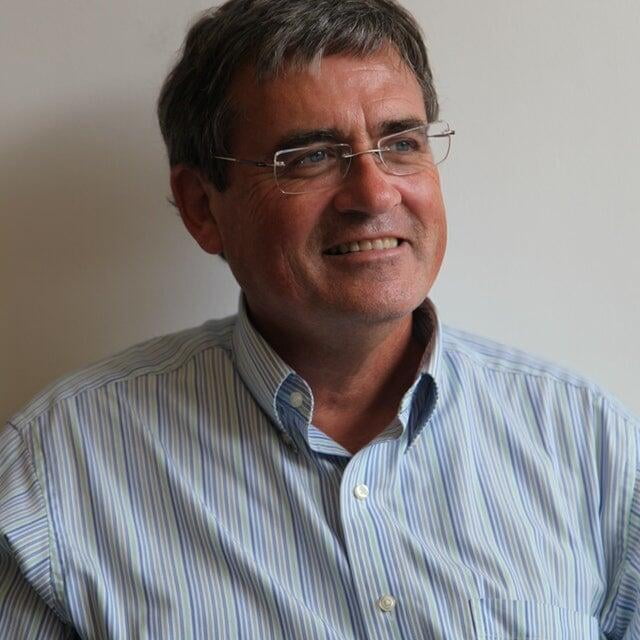 Biography Andrew Scull
Andrew T. Scull is emeritus professor Sociology and Science Studies at the University of California, San Diego. He is as sociologist, and reseracher in the social history of medicine, with a particular focus on the history of psychiatry. He is author of 'Madhouse: A Tragic Tale of Megalomania and Modern Medicine' and 'Madness in Civilization: A Cultural History of Insanity'.

Owen Whooley - Psychiatry, the DSM, and the Problem of Ignorance

Owen Whooley: 'The history of the American psychiatry is a curious one. Marred by insecurity, uneasily situated within medicine, and ever threatened by anti-psychiatry sentiment, the psychiatric profession has faced repeated legitimation crises over its 180-year existence. Underlying this history is a stubborn, inconvenient fact: knowledge regarding the mechanisms of mental distress remains elusive. This talk examines how American psychiatry has maintained its professional authority despite gaps in its knowledge base. To manage its ignorance and the recurrent crises it creates, American psychiatry has adopted a strategy of reinvention – cyclical transformations to the fundamental purpose and character of the profession that serve to reframe psychiatric ignorance as temporary. To highlight these dynamics, the talk focuses on the contemporary period of American psychiatry, which has been dominated by the Diagnostic and Statistical Manual of Mental Disorders (DSM) and the (heretofore unfilled) promise of the biomedical model.'



Biography Owen Whooley
Dr. Owen Whooley is an associate professor of sociology at the University of New Mexico. His research focuses on medical professionals, specifically the history of professional politics in the United States. He has written two books – Knowledge in the Time of Cholera: The Struggle over American Medicine in the Nineteenth Century (University of Chicago Press, 2013) and On the Heels of Ignorance: Psychiatry and the Politics of Not Knowing (University of Chicago Press, 2019) – both of which won the Robert K. Merton Book Award from the American Sociological Association. For more information, go to www.owenwhooley.com.
Artikel 'Het failliet van de psychiatrie'
In Karakter – Tijdschrift van Wetenschap, verschijnt binnenkort het artikel 'Het failliet van de psychiatrie', geschreven door filosoof Pieter R. Adriaens, verbonden aan de KU Leuven. In dit artikel komen Andrew Scull en Owen Whooley uitgebreid aan bod. Pieter R. Adriaens opent dit artikel met: 'De psychiatrie heeft altijd onder vuur gelegen. Collega-wetenschappers maken zich vrolijk over haar onwetendheid; patiënten voelen zich onheus behandeld, familieleden genegeerd; afvallige psychiaters leggen hun collega's over de knie; en de publieke opinie bekijkt met argusogen het aanhoudende tumult. Sinds kort mengen ook historici en sociologen zich in het debat. De geschiedenis van de psychiatrie toont een discipline die worstelt met wat ze niet weet, zeggen Andrew Scull in 'Psychiatry and its Discontents' (2019) en Owen Whooley in 'On the Heels of Ignorance' (2019). Waar moet het met de psychiatrie naartoe?' Het gehele artikel van Pieter R. Adriaens kunt u lezen via deze link.